Diary of one Unitarian Universalist from Florida. General oddities and opinions and observations found here.
Previous Posts
Blogroll Me!
Blogs, Links, Articles and Recommended Reading List
Articles
Stressbusters
Emotional First Aid
All Things Buddhist
"Hate is not overcome by hate; by Love alone is hate appeased. This is an eternal law.

The others know not that in this quarrel we perish; those of them who realise it, have their quarrels calmed thereby."
~*~ The Dhammapada ~*~
Buddhanet
Illustrated Dhammapada
Towards A Buddhist Psychotherapy
Plum Village Homepage
Lama Surya Das' Homepage
Select Teachings of Thich Naht Hanh
Pema Chodron
Buddhist Blogs
Lama Surya Das' Blog
Beginner's Mind
All Things Christian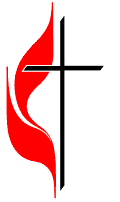 Bible Gateway
Christian Mystics
VCBC
The Jesus Seminar
Creation Spirituality
Society of St. Francis
Christian Century
Upper Room Daily Devotional
The Religious Society of Friends/Quakers
All Things Unitarian Universalist
UU Christian Resource Page
All Things Unity
Unity
Daily Word Devotional
Liberal Christian Blogs
Religious Liberal Blog
I Am A Christian Too
Faithforward
Progressive Protestant
Coffee Hour
A Progressive Christian
Organic Church
Deep Calls To Deep
Religious Lefties
The Religious Left
Unright Christian Blogs
The Historical Jesus
Quaker Ranter
On The Whole
All Things Goddess/Women's Spirituality
For a vision of the Goddess, look into the mirror.
My Monthly Cycles
Lunaea Weatherstone
SageWoman Magazine
Awakened Woman E-zine
Northern European Goddesses
Women's Blogs
Margaret Cho
Feministing
Pinko Feminist Hellcat
Furious Spinner
This Woman's Work
All Things Pagan/Heathen

"A small hut of one' s own is better,
A man is his master at home:
A couple of goats and a corded roof
Still are better than begging.
~*~ The Havamal ~*~
Masks of Odin Online
Nine Noble Virtues
Assembly of the Elder Troth
Frigga's Web
The Troth
Asatru Calendar
Egil's Saga Online
Article:
Tarnished Silver: Why I Don't Recommend Silver Ravenwolf
Article:
The Pentagram and Hammer
All Things Celtic/Druidic
Chronarchy
Imbas
ADF
Irish Texts Archive
Article:
When is a Celt not a Celt?
Pagan/Wiccan/Heathen Blogs
Letter from Hardscrabble Creek
The Juggler
Davens Journal
Easy Bake Coven
Reflections in the Pond
Other Inspirational/Spiritual Links of Interest
General
Open The Duir
Jean Houston Online
Joseph Campbell Foundation
Huston Smith Homepage
Jean Shindoa Bolen
Echoed Voices E-zine
Interfaith Alliance
Conversations with God Homepage
Humanist
The American Humanist Association
Transcendentalist
American Transcendentalist Web
Political Links of Interest
I tend to believe the personal becomes the political, and people of alternative religions such as Paganism/Heathenry/Wicca etc have many opportunities to put their principles into practice via these and other worthy organizations...
MoveOn.org
The Carter Center
Human Rights Watch
Tolerance.org
American Civil Liberties Union
Amnesty International
National Organization for Women
Revolutionary Association of Women of Afghanistan
Tibetan Government In Exile Homepage
Gandhi Institute for Nonviolence
In Memory Of Dr Martin Luther King Jr
Planned Parenthood
«
Pro Choice Is Not Anti Life
»
Pink Links: GLBT Friendly
These links would be of interest to anyone who is gay, lesbian, transgender, bisexual, or a friend or relative thereof...
Interweave
Whosoever
Human Rights Campaign
Gaywitch.net
Gay Witches, Gay Pagans
Homosexuality & Wicca
Gay Pagan Webring
Gay News Blog
Gay Religion Blog
Gay Book Blog
Gay Opinions Blog
Affirmation
PFLAG
Miscellaney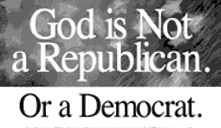 Cost of the War in Iraq
(JavaScript Error)
Of Special Note
The Southeast Asia Earthquake & Tsunami Blog
This blog is a clearinghouse of information for aid for the tsunami disaster in Asia.
Various Blogs
Killing the Buddha
A Mindful Life
The Heretik
Armor Geddon
Prophet Or Madman
Skadi's Lair
Bloggers Without Borders
Fatty Patties
Other Sites
Google
Smithsonian Museum of Natural History
Smithsonian National Air and Space Museum
Smithsonian National Museum of American History
National Gallery of Art
National Zoo
The Library of Congress
The British Museum
The British Library
Sacred Texts Online
The Iliad Online
Ancient Worlds
Not Politically Correct But Sometimes Amusing
Sometimes it's very eye opening, to hear the critics' voice once in a while. That said, it might be a good idea to peruse these articles and sites with one's tongue firmly planted in one's cheek...
Article: Why Wiccans Suck
Another article: Why Wiccans Suck
Site: Why Wiccans Suck
Fluffy Behavior 101
Recommended Reading
Mythology
Books by Joseph Campbell:
The Masks of God
The Hero With A Thousand Faces
An Open Life
A Joseph Campbell Companion
Books by H.R. Ellis Davidson:
Gods & Myths of Pagan Europe
Northern European Gods & Goddesses
Other:
World Mythology -- Roy Willis, Editor
Religion
Books by Huston Smith:
Why Religion Matters
The Illustrated World's Religions
Buddhism
Books by Lama Surya Das:
Awakening the Buddhist Heart : Integrating Love, Meaning and Connection into Every Part of Your Life
Awakening the Buddha Within : Tibetan Wisdom for the Western World
Books by Thich Naht Hanh:
Peace Is Every Step
The Sun My Heart
The Diamond That Cuts Through Illusion
For A Future To Be Possible
The Heart of the Buddha's Teaching
Interbeing
Living Buddha, Living Christ
The Miracle of Mindfulness
Books by His Holiness the 14th Dalai Lama
Awakening the Mind, Lightening the Heart
Freedom in Exile: The Autobiography of the Dalai Lama of Tibet
Ancient Wisdom, Modern World - Ethics for a New Millennium
The Art of Happiness
Christianity
The Complete Gospels -- Robert J. Miller, Editor
Living Faith by Jimmy Carter
Sources of Strength by Jimmy Carter
General History
Books by Norman Davies:
Europe: A History
The Isles: A History
Other:
The Timetables of History -- Bernard Grun
Celtic
Books by Jean Markale:
The Celts
Women of the Celts
King of the Celts
Norse
Sagas of the Icelanders -- Ornolfur Thorsson, Editor (Preface by Jane Smiley, Introduction by Robert Kellogg)
The Poetic Edda translated by Carolyne Larrington
The Prose Edda translated by Snorri Sturluson
Inspirational
Nothing Is Impossible by Christopher Reeve
Fiction
Books by Terry Pratchett
The Discworld series
Good Omens (with Neil Gaiman)
Books by Brian Jacques
The Redwall series
Books by Morgan Llywelyn
Druids
Bard
1949
About Me
Name: ChaliceChiq
Location: Winter Park, Florida, United States
I'm 35 years old, I live in central Florida, and I think way too much for my own good...and sometimes not well, but at least I try.